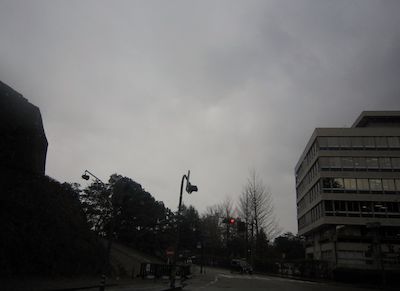 3:00PM 23rd May rainy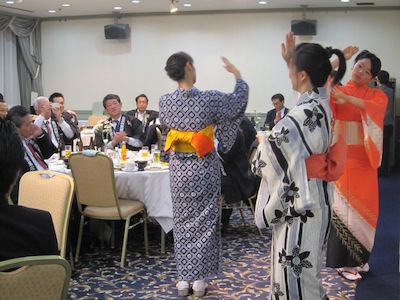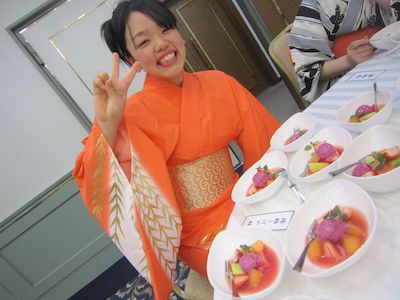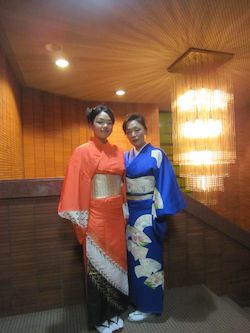 There were ordinary general meeting and a get-together of Kanazawa Ryokan & Hotel cooperative association at tonight.
In a get-together was a Bon Festival dance "Hyakumangoku Ondo" as attraction.
My daughter has eaten up all the desserts at hand when finishing dancing!
Mercy!  Plate of seven!!