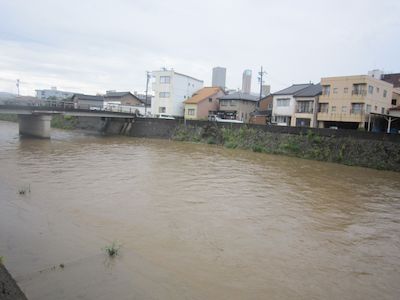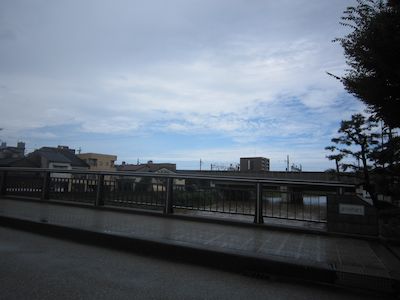 10:30AM 26th August Rainy

This river(Asano river) overflowed three years ago.
The flood of the road came one after another to the Kanazawa city yesterday.
The heavy rain and the flood alert was given this morning.
I become worried about that river and came to see.
There are impurity of the river and smell are terrible plight.
I think that it's all right, because the sky is brightening up in the west.